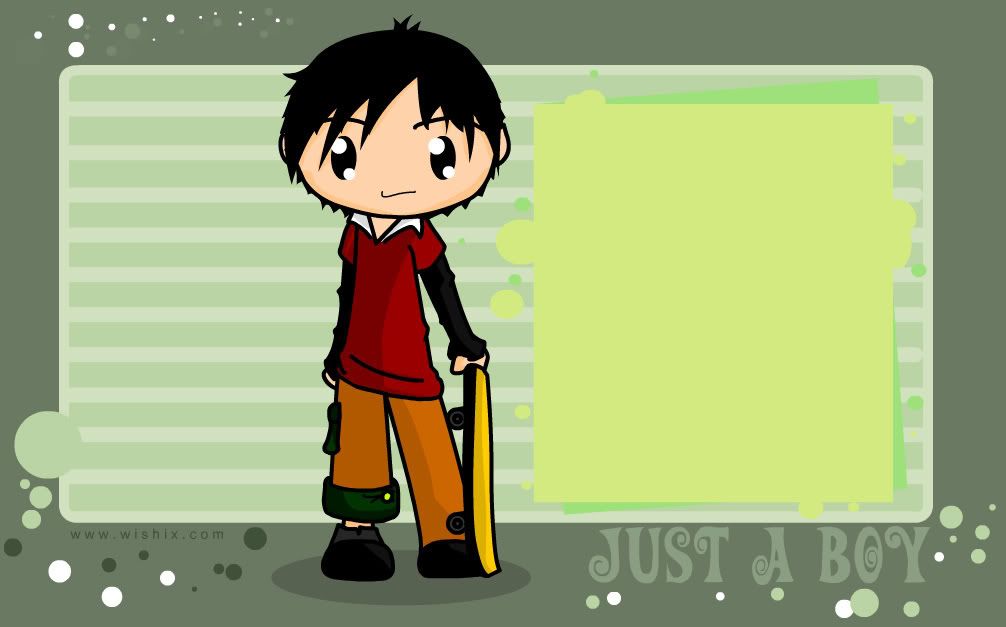 Tuesday, October 28, 2008
Birthday ko ngayon!!!Greetings naman!!!:)
JuSt A BoY


Monday, October 27, 2008
The Title is about love because I want to have love but not being abused I want love that is cared and for the url says that I am alive:P
JuSt A BoY


Wednesday, October 1, 2008
Got a new layout for my Blog!!!

Thanks to the one who made this!!!
JuSt A BoY


About Me
My Name is Jude
11 years old
Cute, Smart, addicted to Imagination :P, and Handsome
PKMN-ph member, Deviant Art Member w/ no images, A. Photoshop CS user, and "Pilipinas ang tinitirahan ko!"
My Posts will be in Filipino!
Make yourself at home!
Leave Messages Here!
Friends
~PKMN-ph:Pokemon Philippines
~Ate Nica's Blog
~Heaven/Kira's Blog
~JohnLagmay's Blog
~Erina-Chan's Blog
~Negi's Blog
~Salve's Blog
~Fate's Blog
~Pong's Blog
~Ate Konrei's Blog
~My Friendster Account
~Kuya Than-than's Paraluman Podcast's
~Ate Ariane's Blog
Archives
Credits
Designer: Wishix
Thanks to Wishix for the skin!!



Free Blog Content